Changing the face of renovating in Gippsland
Renovation Rescue is passionate in the field of renovating and brings a new approach to renovating in Gippsland. In an area that is rapidly growing Gippslander's are becoming more house savvy and determined to create dream homes and spaces.
Renovation Rescue through Megan's expertise in Design and Project Management is about making renovating fun and memorable for the right reasons.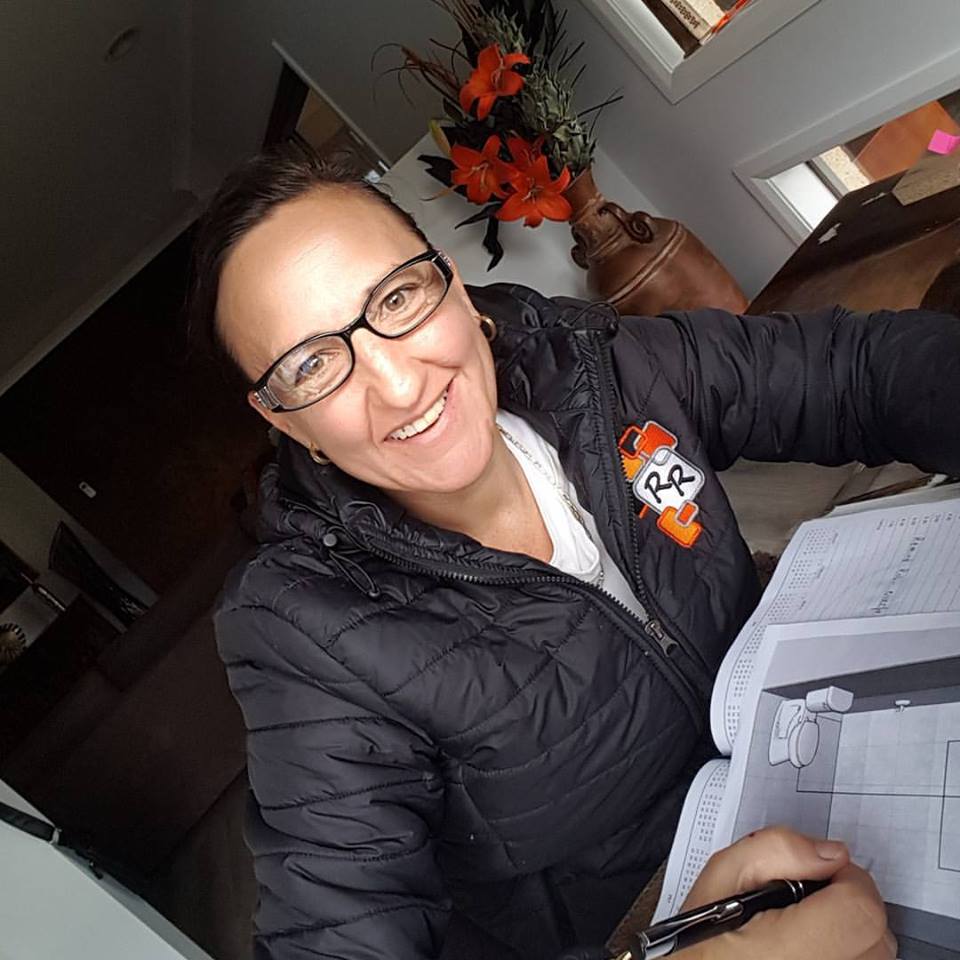 Renovation Rescue is a Drouin based leader in the field of Design and Project Management driven by a passion for making dreams come alive.
Megan whom leads Renovation Rescue has a Diploma of Interior Design and has over 25 years experience working within the building industry. Megans work with renovators and owner builders ensuring their whole project is a pleasurable experience. With over 250 renovations fully completed in the last 7 years Megan has the experience to see your renovation project through to completion.
Having professional design services coupled with project management is advantageous as it will assist in ensuring your project runs smoothly from concept to completion. That can be rewarding, exciting, less stressful but most of all it can be actually more cost effective to pay a professional.  
Megan is committed to providing services that are both inspiring and affordable and works alongside an entire team of professional, competitive and licensed trades and suppliers
Megan has been voted top 3 designers in Drouin By three best rated for 2018-2020 and is also a member of the nationally recognised KBDI (Kitchen and Bathroom Design Institute)
Project Consulting / Managing trades
Negotiating all Pricing/Deliveries
Renovating Within Budgets
ARE YOU ??
Lacking Confidence
Want to avoid mistakes
Don't have time or patience
Confused
Can't make decisions
Have no imagination
WE CAN HELP!
Contact us for more information.
3D Drawings Selections and Specifications
                                                                                                                        DO YOU

LACK IMAGINATION OR CONFIDENCE  ? 
  With the right help you can get the right layout,  products
and price the first time.
Every renovation starts with a DESIGN.  
Initial consult is free  !  Then you choose how much help you need. 
Bathrooms and Kitchens
DESIGN STAGE  ….   From $850   per room      
Design of new space including site visit,  simple documented concept plans and 3D drawings    
DESIGN & SELECTIONS STAGE  ….    From $1750  per room
All of the above plus all selections, trade quotes and fully documented colour rendered 3d drawings reflecting designs, selections, fixtures, fittings and tile layouts
Bundle up a whole house and maybe add project consulting from concept to conclusion … POA
Gerard Bongiorno - Painter
Awesome project manager! Keeps us on our toes and a pleasure to work with someone who is so well organized. Always looking forward to seeing what's coming with the next project.
Liesl Baxter - House Warragul
We are not biased! Totally realistic! You won't find a more authentic, generous and capable project manager than Megan. Rating out of 10!! Definitely 100!!! 4 week turn around for a total revamp! Loving your work Team Renovation Rescue!!!
Michelle Barnes - Kitchen Traf
Megan makes renovation a joy!! She keeps the tradies on the go, delivers on time and scrutinises the invoices for you!!
Would have gone mad without her smile emoticon
Karen Meyers - House Warragul
Megan is so enthusiastic and has great ideas. I love her work – thank you for rescuing me Renovation Rescue!
Olivia Mioch - Bathroom Warragul
So utterly fantastic. It's just gorgeous. I love it.
How much does a renovation cost ?
Full bathrooms renos can start from $15k and up
Full Kitchens reno you can expect to pay $25k and up 
Do you do other areas besides kitchens and bathrooms?
Yes we can design and consult for all renovations. Whole houses are a favourite for reselling or investors. We will help you do it fast, on time, in budget — but more importantly RIGHT.  We  do not extentions we are not an architect or a builder.
Does RR have a building license?
No Reno Rescue is not a builder. We design and consult. That means instead of a builder we design, talk you through and can negotiate on your behalf. Our fee is potentially a fraction than that of a builder and is negotiated from the start. Perfect for owner builders. All work performed is performed by  licensed trades and or licensed builders. 
What are the fees or costs for services?
Fees can be negotiated as a set price or hourly rate depends on the scope of works. We aim to be AFFORDABLE for everyone.
Why use RR?
We are all about a concept and use of space as well as budget and timeframes.  We understand the importance of communicating and respecting our clients as renovating can be stressful for many people. We are always looking for the best deals and products for our clients. We know what to expect to pay for things so we help make cost saving decisions and selections. These decisions can save you thousands.  We have been in the industry for over 25 years and have worked with builders, trades and clients so we see things from all aspects.
Can we help with design without a site visit ?
YES absolutely. While some inspection may be required a builder may be able to help with this. But on most occasions if not all we can produce successful design options and details through thorough communication, plans, drawings, phone and email.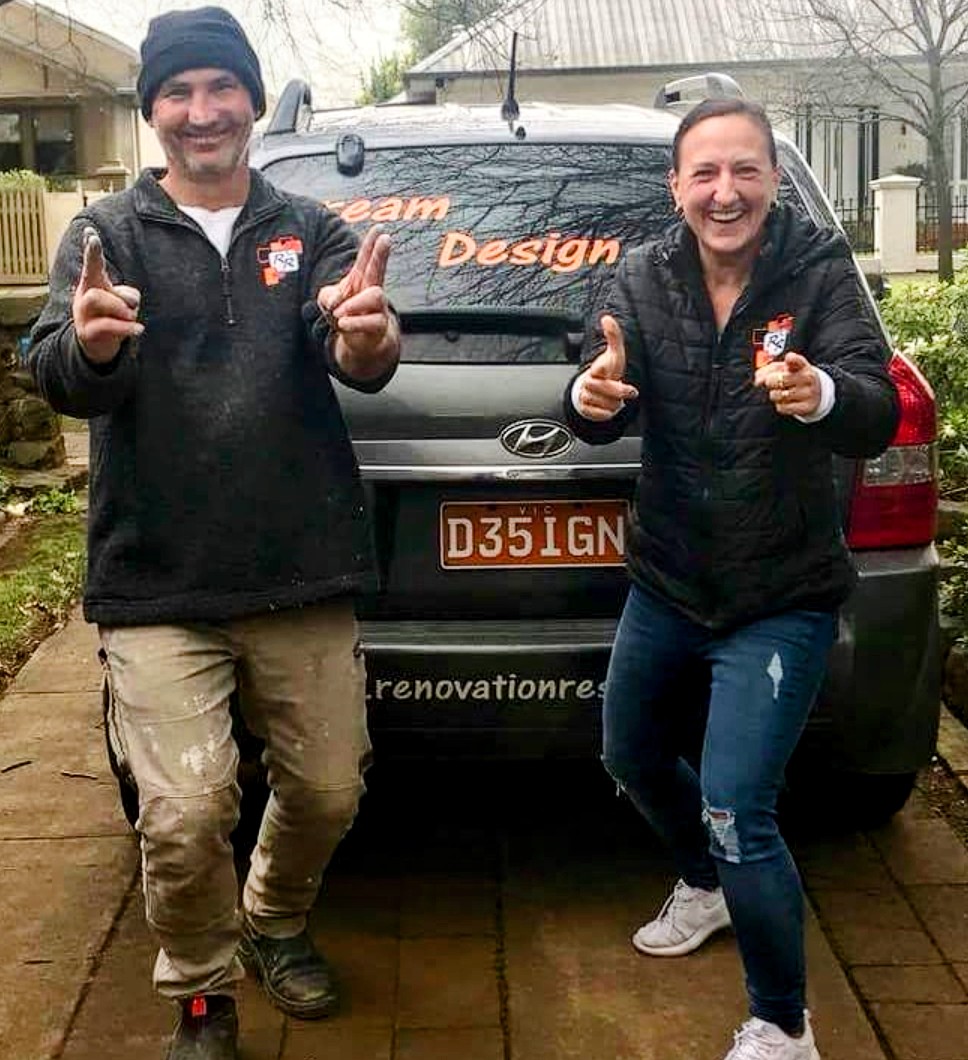 Megan Metcalfe             Dip Interior design    0439 741733
OR  Send us your details using the form below